Marketplace Payment Reconciliation Software
Easily and accurately cross-check e-commerce statements to tackle your financial reporting needs.
What is e-Commerce Payment Reconciliation?
A process of cross-checking payments against your marketplaces to make sure the amounts match each other. 
Make your e-Commerce payment cross-checking with ease
We simplify your cross-checking of marketplace statements to ensure your finance balance.  By matching your internal and external activity to your marketplaces, your transaction must be transparent and accurate.
PayRecon provides automatic statement checking to solve your problems: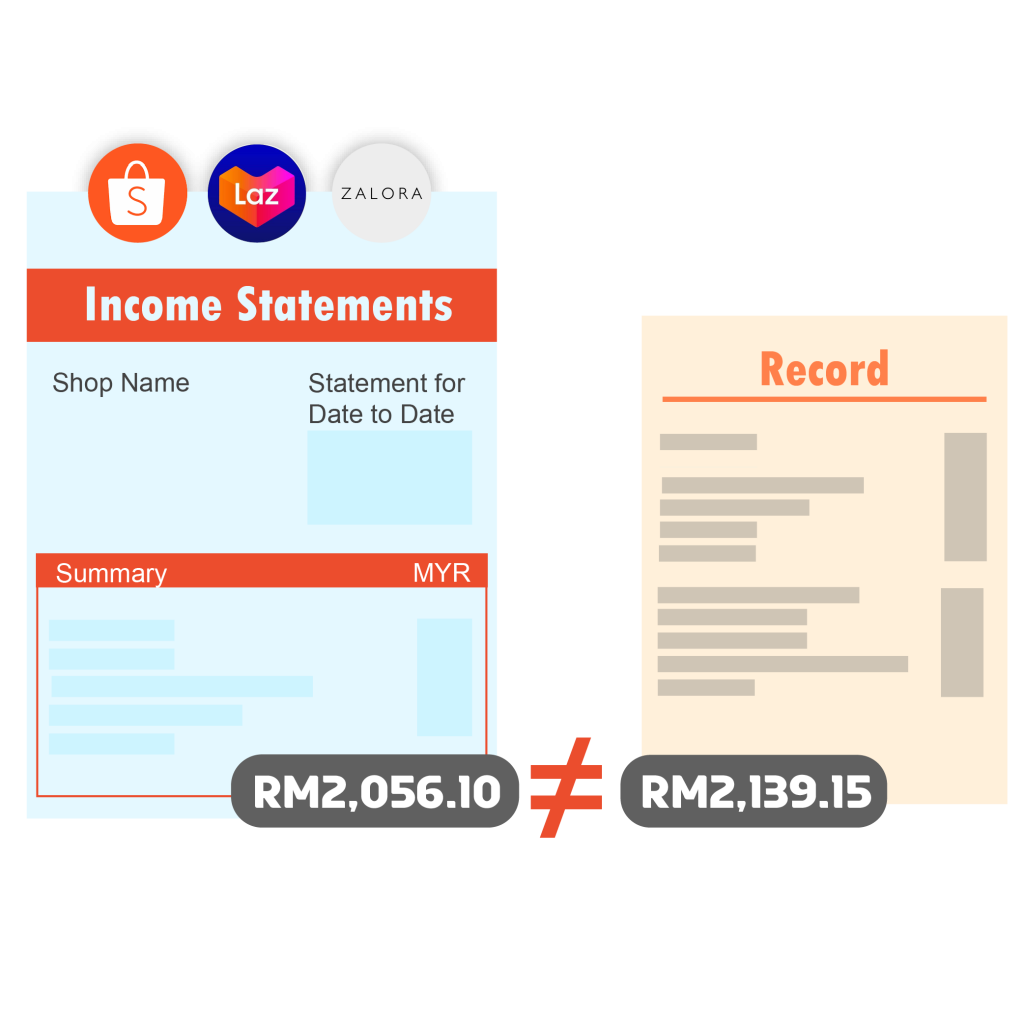 Payment is always NOT TALLY
Not sure how much marketplaces CHARGE YOU EXTRA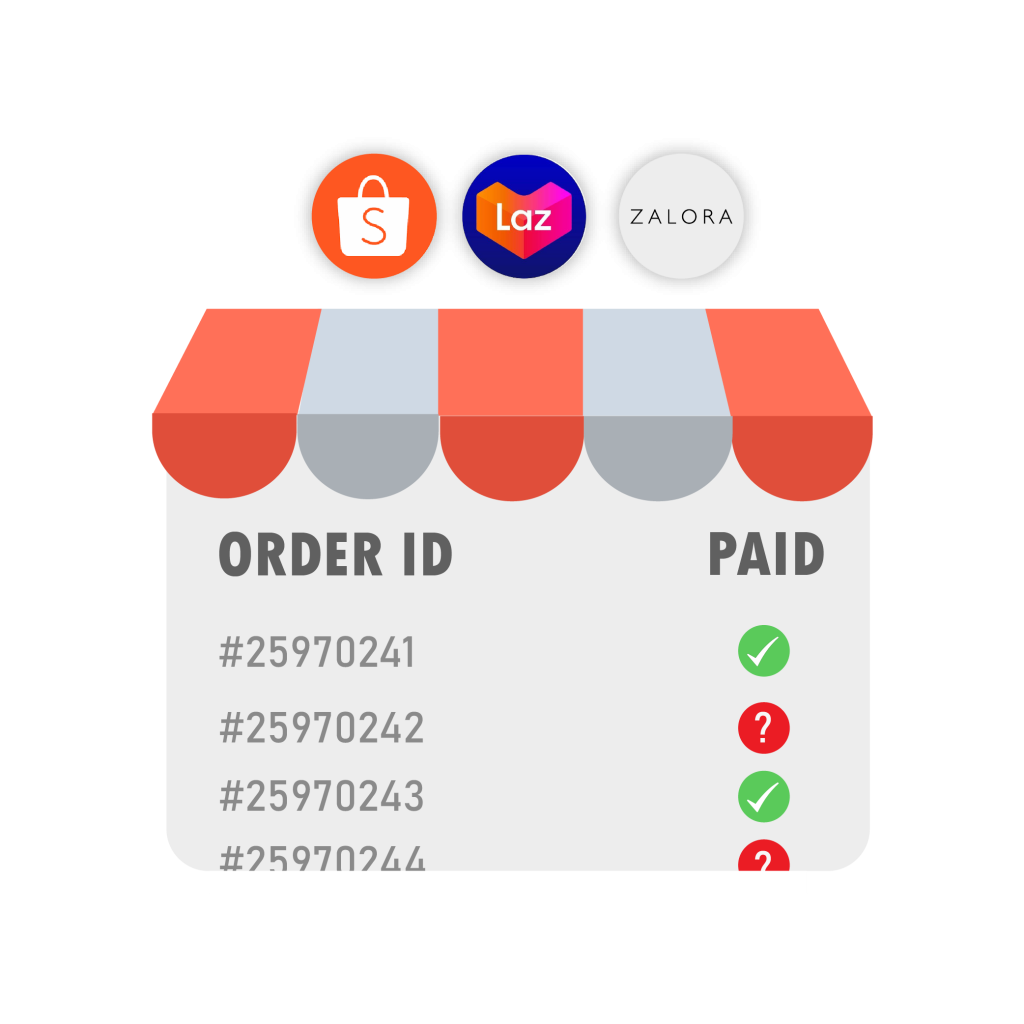 No idea which ORDERS HAVE NOT BEEN PAID by the marketplace
You can hand these hassles to us.
PayRecon does payment reconciliation for you.
PayRecon Payment Reconciliation is your must-have e-Commerce solution!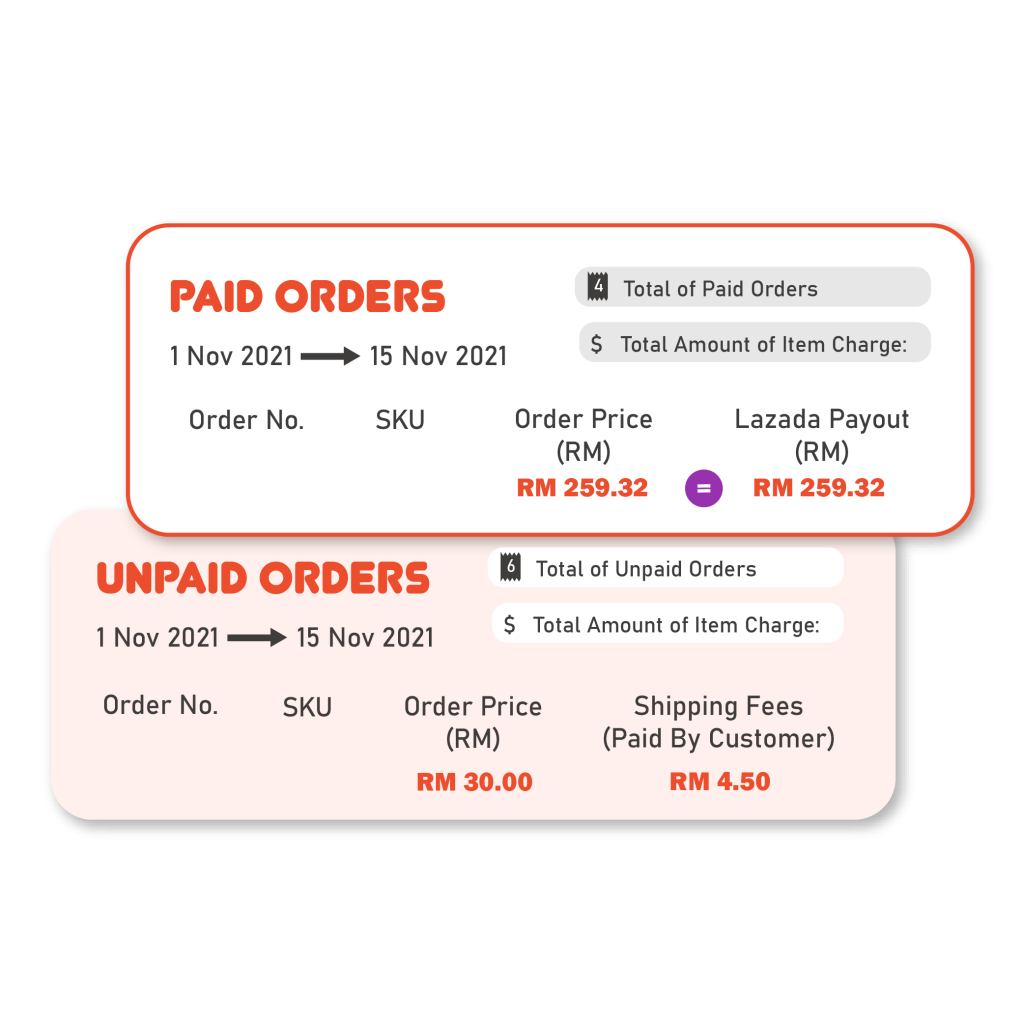 Easy checking, Paid and Unpaid orders
By selecting "paid" or  "unpaid" under the report navigation, the system will directly display all the details of your marketplace's paid and unpaid orders.
Auto-calculate overcharged shipping fees and unpaid payment amount
PayRecon will auto-calculate the difference between Shopee, Lazada, and Zalora-charged and customer-paid. You'll no longer need to manually calculate the shipping fee and other fees. There's a total amount in each report.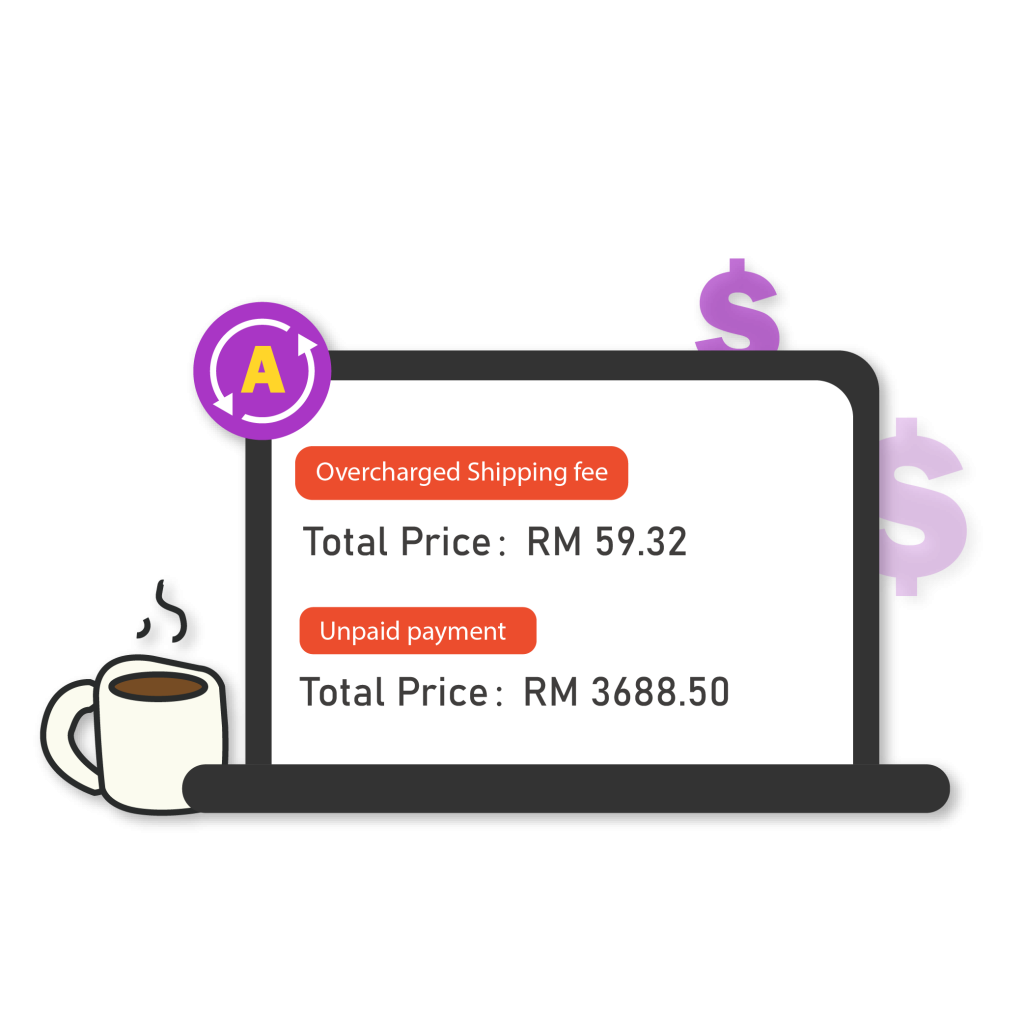 Up to 12 reports for checking payments
PayRecon offers you a wide range of reports, such as Paid Report, Unpaid Report, Postage Fee Report, Return Reconciliation Report, and more! 
Click on the report in the navigation bar – select your marketplace and store, and the details will be there. Giving you clear visibility!
Export your report as both CSV and Excel file
You can easily export the report in the peculiar formats you want-download it as CSV or Excel. Everything is just one click away.
After all, the next step is to claim against Shopee, Lazada, and Zalora.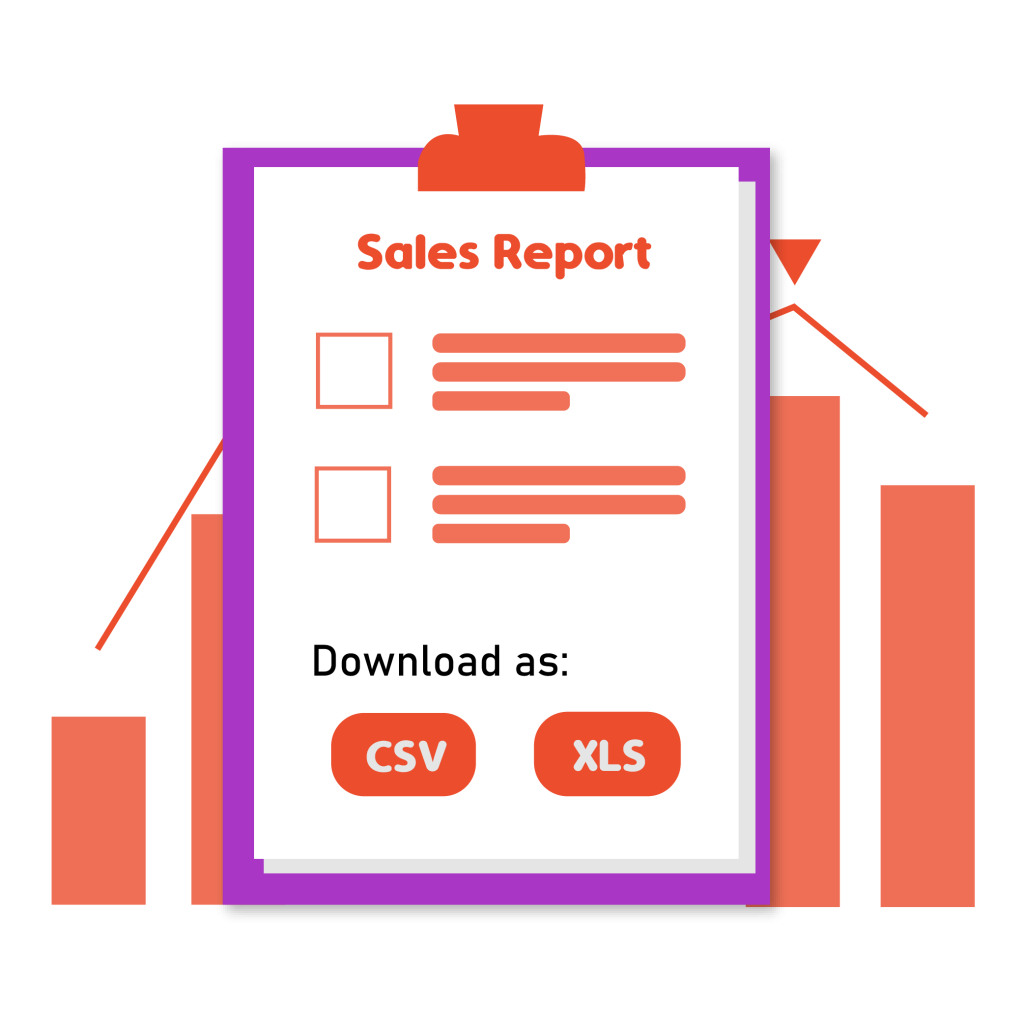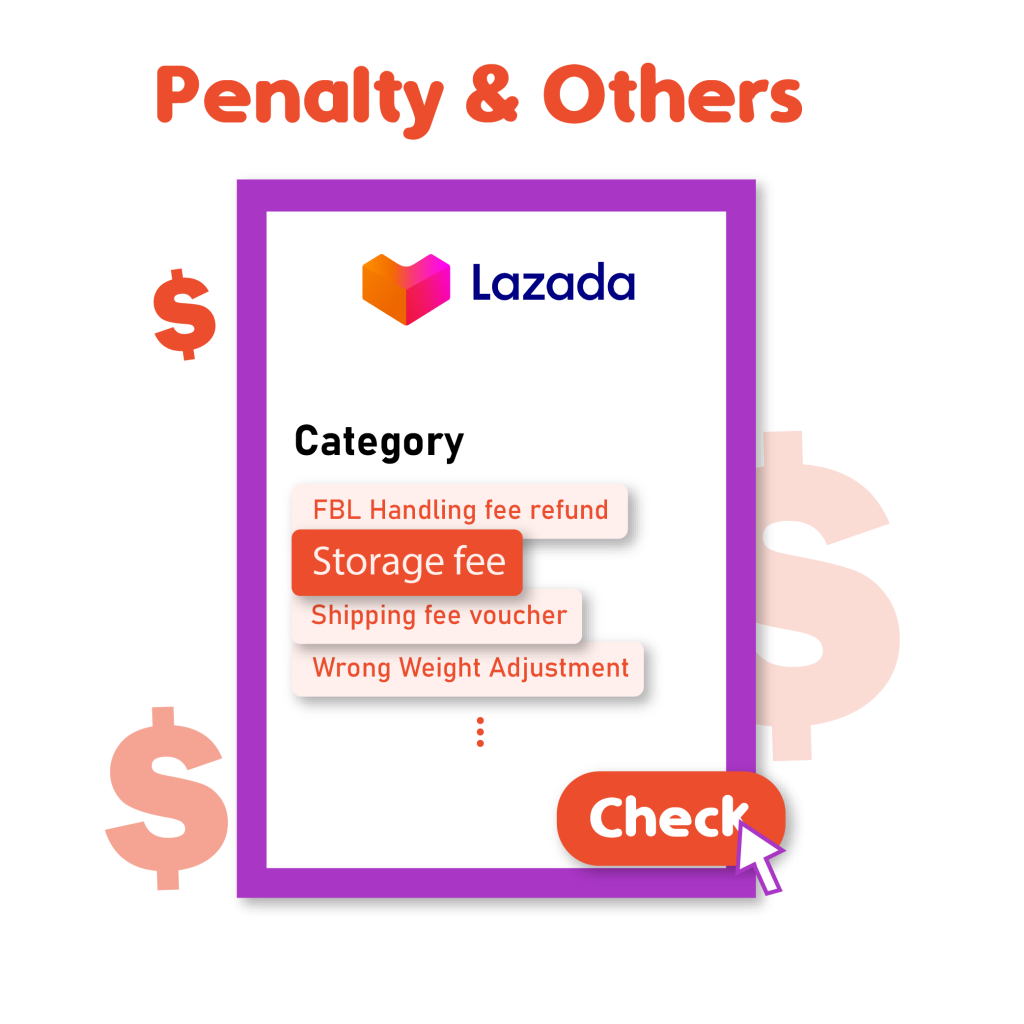 One place to check all other insignificant charged by Lazada
All your insignificant Lazada charges such as storage fee, FBL Handling fee refund, shipping fee voucher, and more – will be listed in our "Penalty & Others" report.
PayRecon system will show you these insignificant charges as well as the successfully claimed amount from Lazada.
How to claim your unpaid payment from marketplaces?
Benefits of Using PayRecon Payment Reconciliation?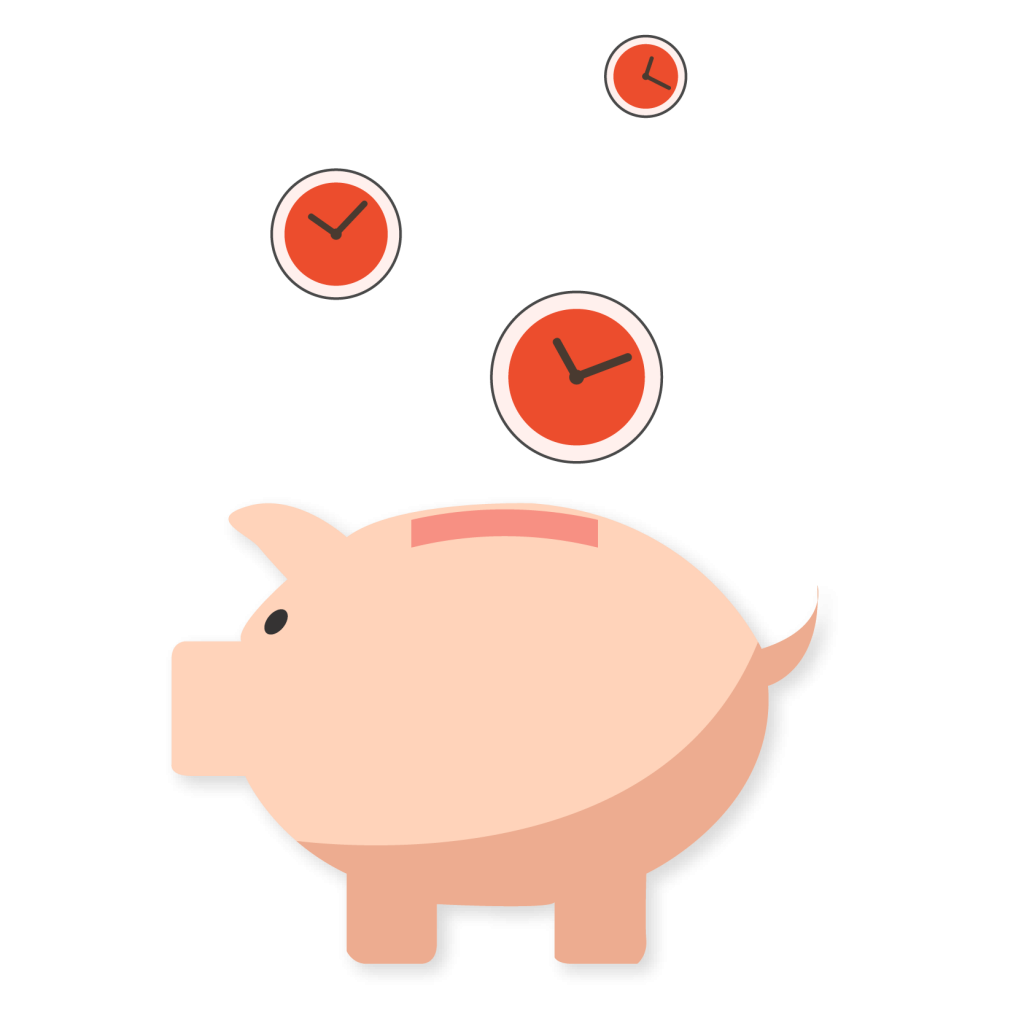 Save time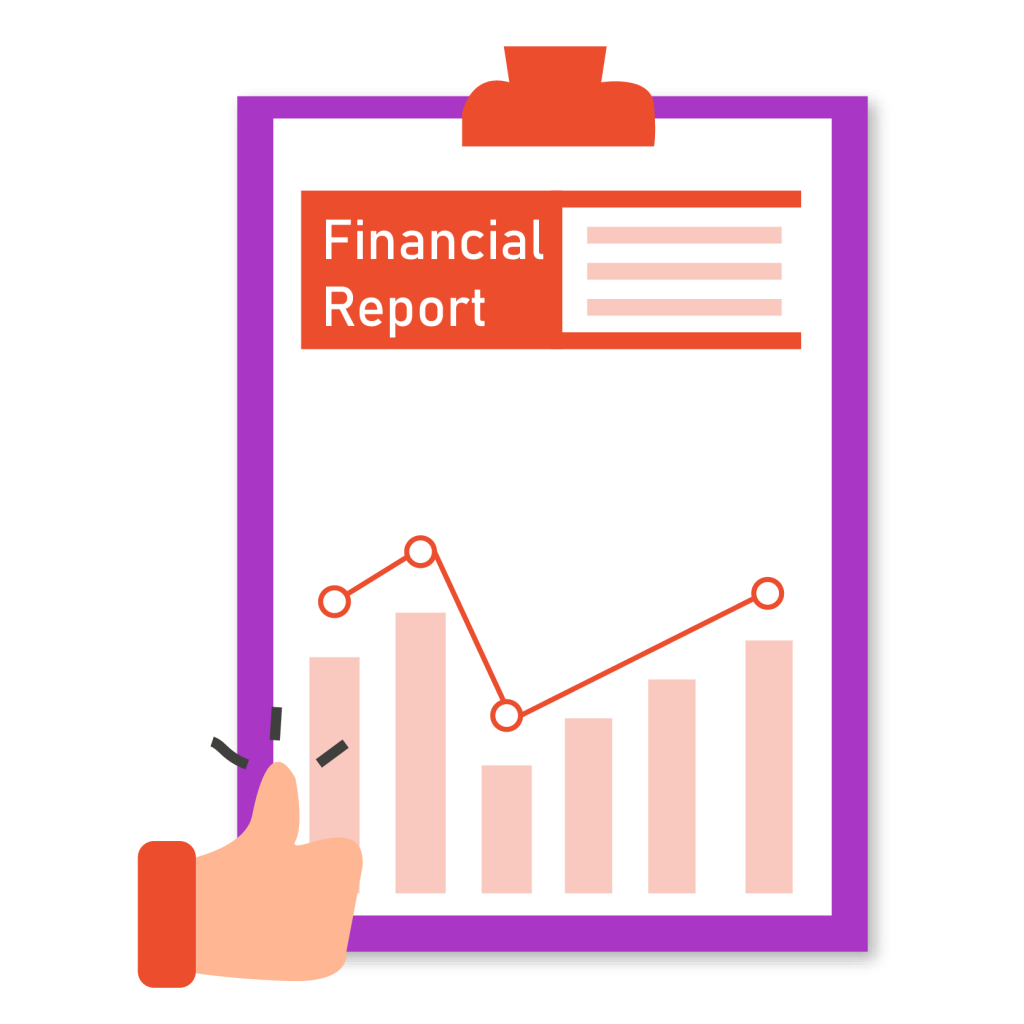 Maintain a good financial record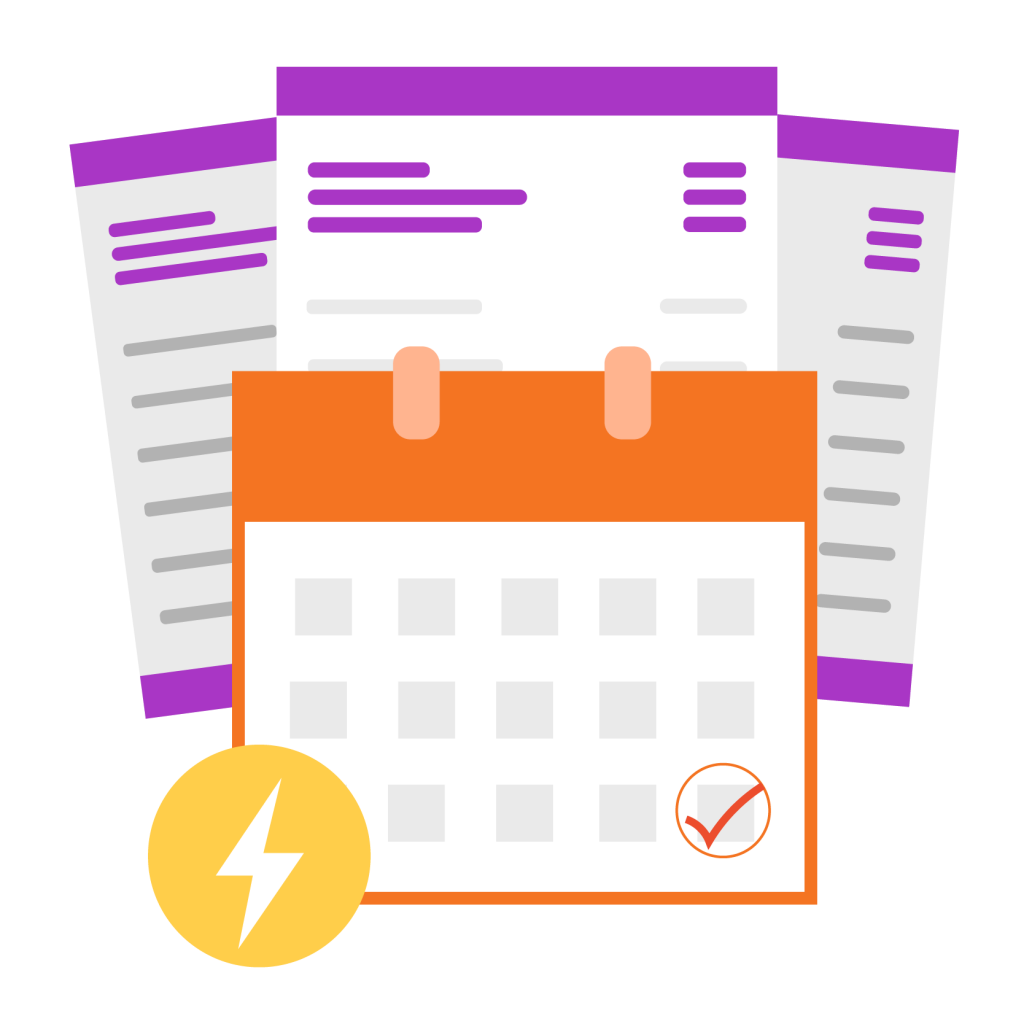 Quicker month-end financial close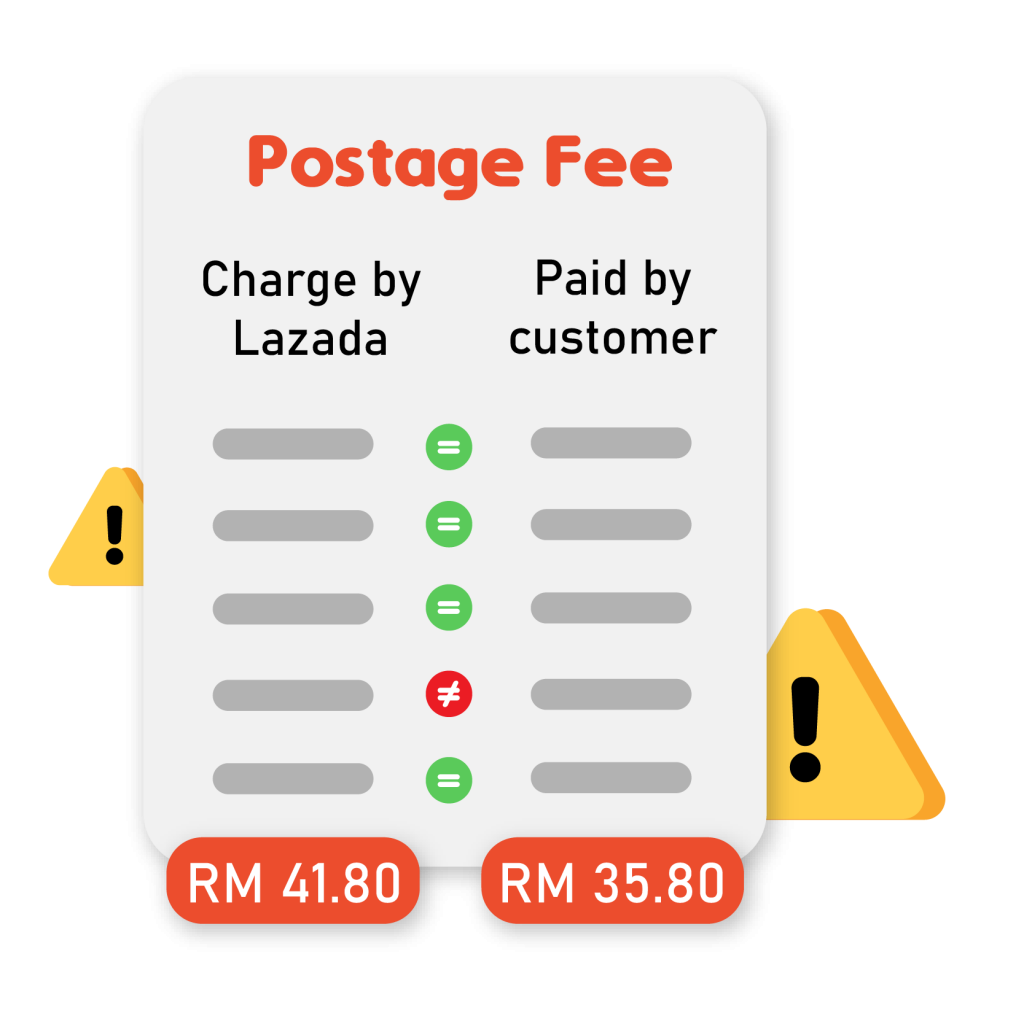 View Side-by-side comparison
Explore PayRecon Payment Reconciliation now!
Want to use it for FREE for 1 year?
Let's sign up for a PayRecon Free Account.
We'll contact you for the next step!
Accelerate your payment checking to Turbo level with PayRecon!